2014-2013︎Johanna Tinzl + Anna Witt ︎
Good life, difficult time

︎ Reading Performance at the Fluc - Praterstern, 13 min︎ Edition of 10 artist books︎ Vienna (AT)
---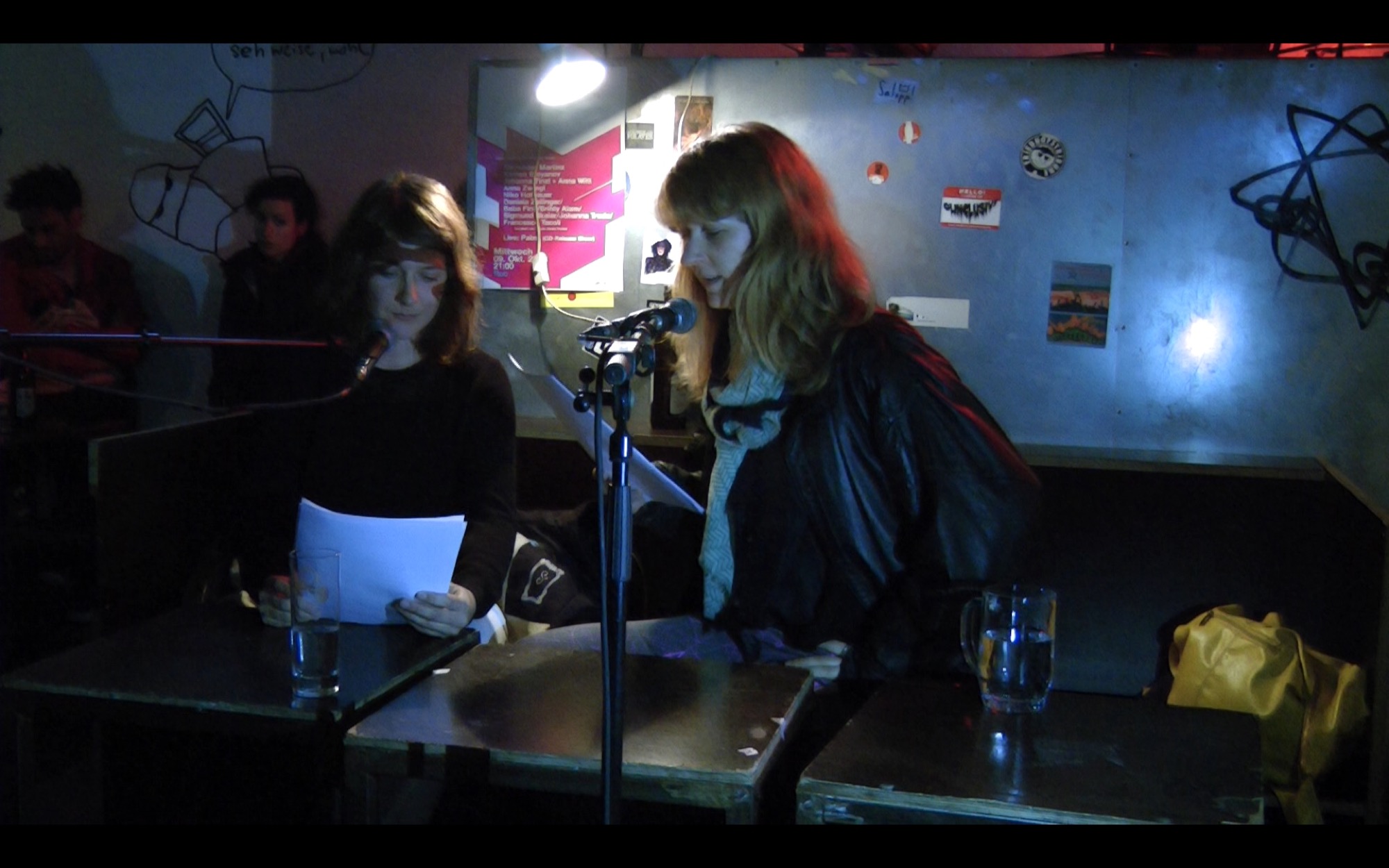 Johanna Tinzl + Anna Witt


Good life, difficult time
Reading Performance at the Fluc - Praterstern, Vienna, 13 min, 2013
Edition of 10 artist books, 2014


Praterstern-poetics.
Based on interviews with different personalities on site (excerpt):

Worker, ant. I came for bread.
It has come to that. I have found no other door.
//
I tell you. This place.
//
There is a hole. Some hole.
Each system has a hole.
Find it and then say:
Hasta la vista, baby!