2014 ︎
The Factory I

︎ Intervention (3 parts) ︎ Banner, 10.2 m x 12 m (on the facade of the high-rise) ︎ Soundscape of a Blacksmith's Hammer, 10 min. (from the high-rise into the city) ︎ Staged-Reading with 13 Women, 22 min. (inside the high-rise)︎ Ternitz, Lower Austria (AT)
---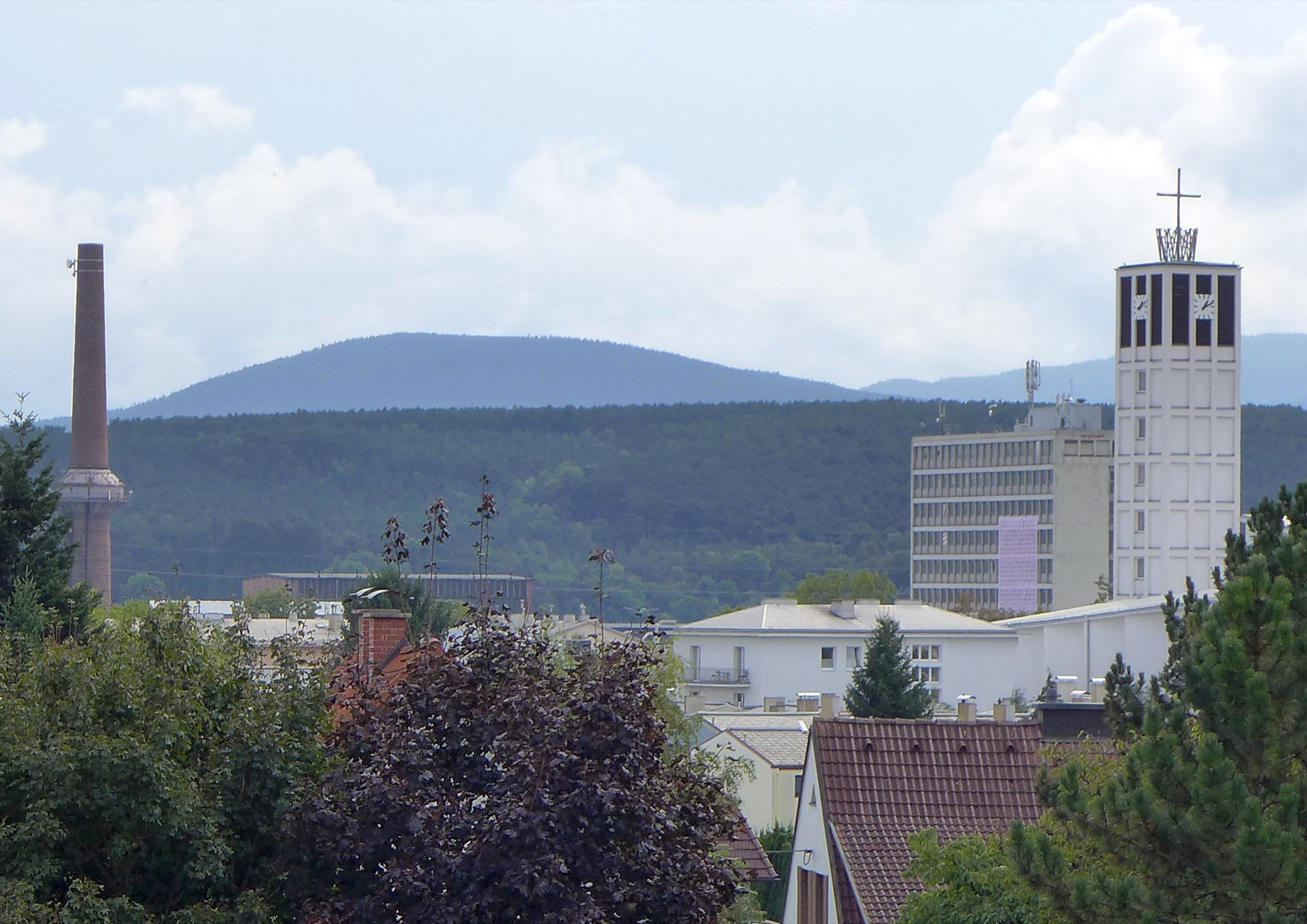 The Factory I

Intervention (3 parts), Ternitz, Lower Austria (AT), 2014

Banner, 10.2 m x 12 m (on the facade of the high-rise)
Soundscape of a Blacksmith's Hammer, 10 min. (from the high-rise into the city )
Staged-Reading with 13 Women, approx. 22 min. (inside the high-rise)

The work in the steel mill was male dominated. Archive images and descriptions are evidence of hard work. Liquid steel. Madman heat. Dirt. Noise. The illustrations of Schoeller-Bleckmann's executive board shows: only portraits of men. But what role did women embody at Schoeller-Bleckmann or at the VEW (Vereinigte Edelstahlwerke) and in the political landscape of Ternitz city? Where did women work, where were they visible to the public?
A banner covers a segment of the facade of the desolate office building from the 1960s. This first part of Johanna Tinzl's work quotes a text by the trade unionist Elfriede Barwitzius from the factory newspaper from 1975. Barwitzius' reflection on the Austrian post-war period is symbolic for an ideology of infinite growth and for Austria's handling of its history of the postwar period. In addition, it is a subtle indication of the feminist discussions within the unions.
On 27 September 2014 the office building became the orchestra for the sound of the last remaining blacksmith's hammer. In a rhythmic alternation the hammer sounded for a period of ten minutes above the city. The volume and densification of the composition is based on the employment statistics of the factory – louder or longer hammering meant that the economic situation was good.
Another part of »The Factory« was a staged reading on the spiral staircase in the office building by a speaking choir of young women from Ternitz. They read a collage of original quotes from Ternitzer seniors – fragmentary narratives about their relation to their work, and their personal view on the city and its history. In its synopsis »The Factory« is a collective echo of the city.
See also
The Factory II︎︎︎
The Factory II on Vimeo︎︎︎
Please contact me for the passwords.